Note: This page contains LOTS of photos...please be patient while it loads.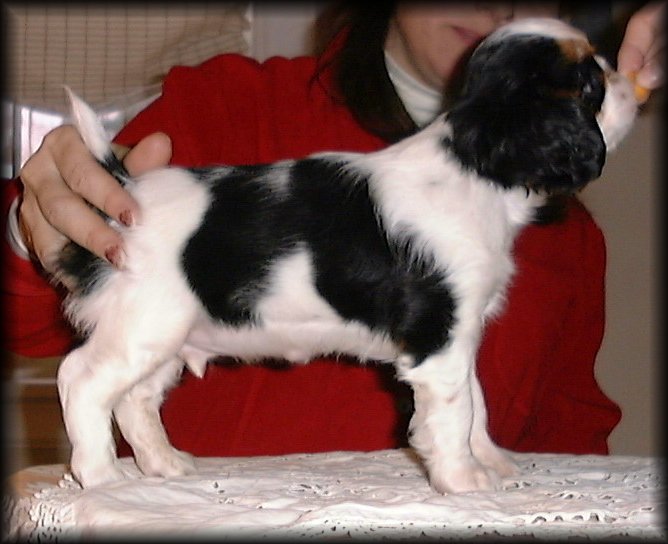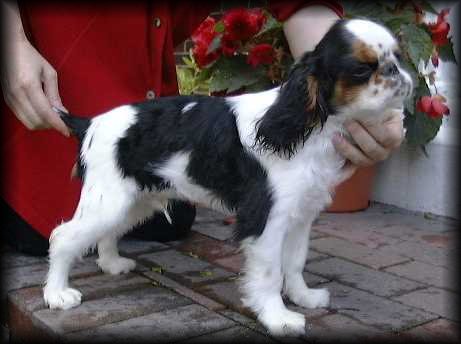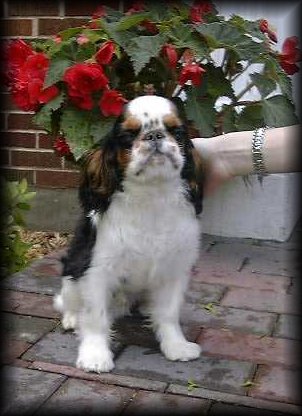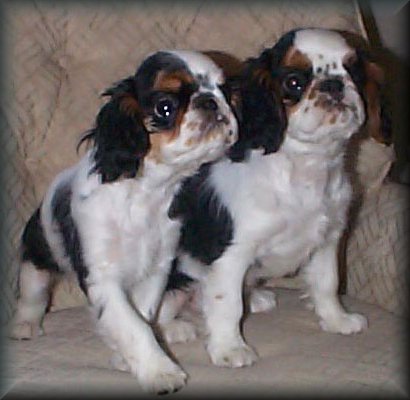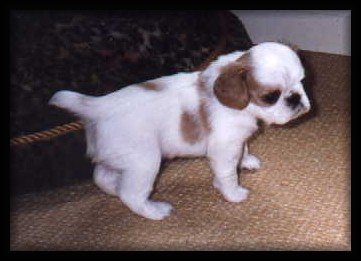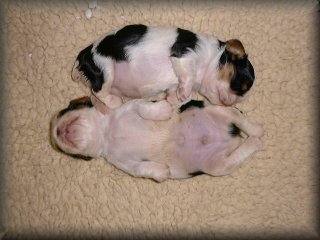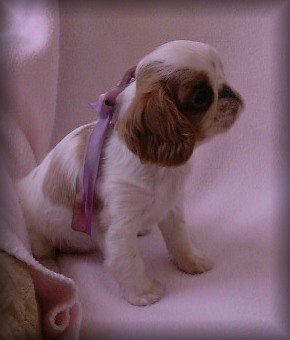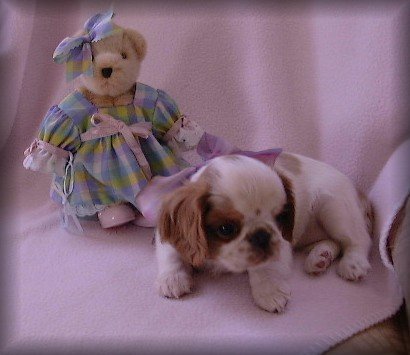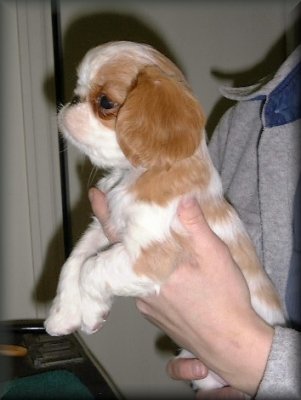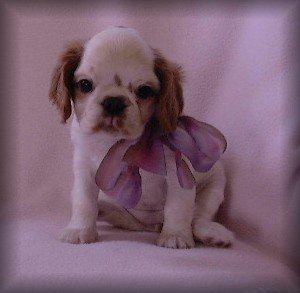 Heads...
The beauty of these heads is apparent at a very early age.

This is a male...

...and this is a female with another stunning head. Note the tipped back nose and upturn of the lower jaw.
The head should "...come as far over the eyes as possible." It should also have good "rise" and be nicely domed. Dome includes the "rise" of skull, which is a prominent feature of this breed.